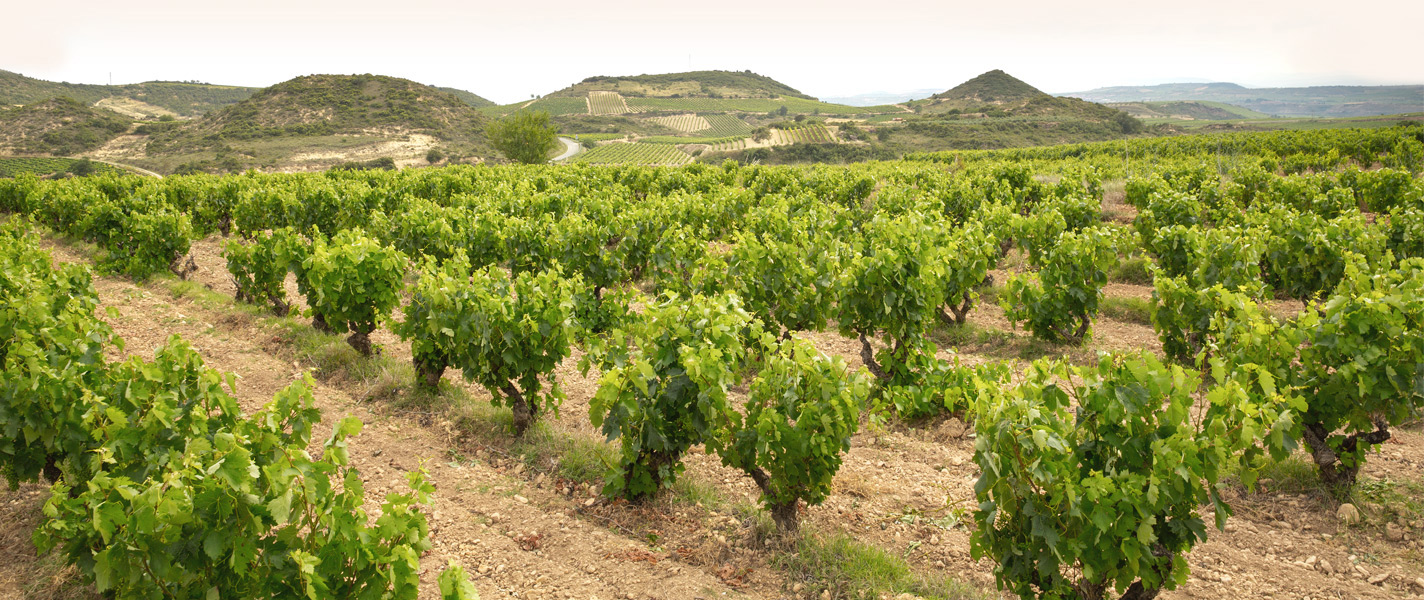 District
WHY ÁBALOS?
Along the left bank of the Ebro river on the high, cool slopes facing south from the Cantabria mountain range lies the town of Ábalos, surrounded by a vineyard-filled landscape. Its clay-and-limestone soils are perfect for the cultivation of the vine, sheltered by the nearby summits that provide a magical microclimate for the proper maturation of our grapes.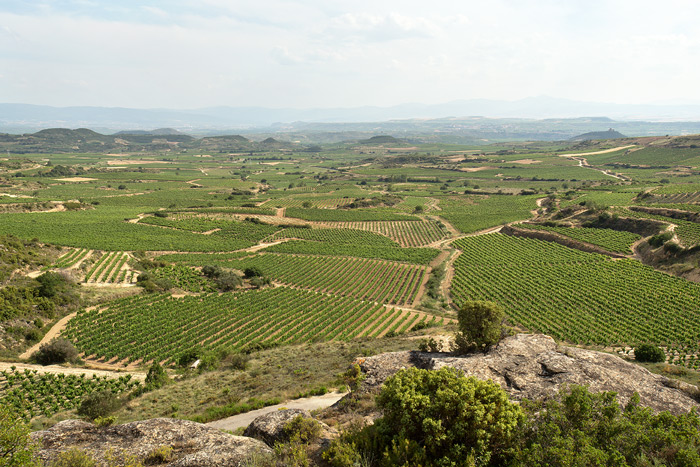 "We understand that the best wines are always created in the vineyard, which is why we begin each harvest the previous December: pruning the vines and tending them with great care throughout the year to get quality grapes that will allow us to make truly special wines."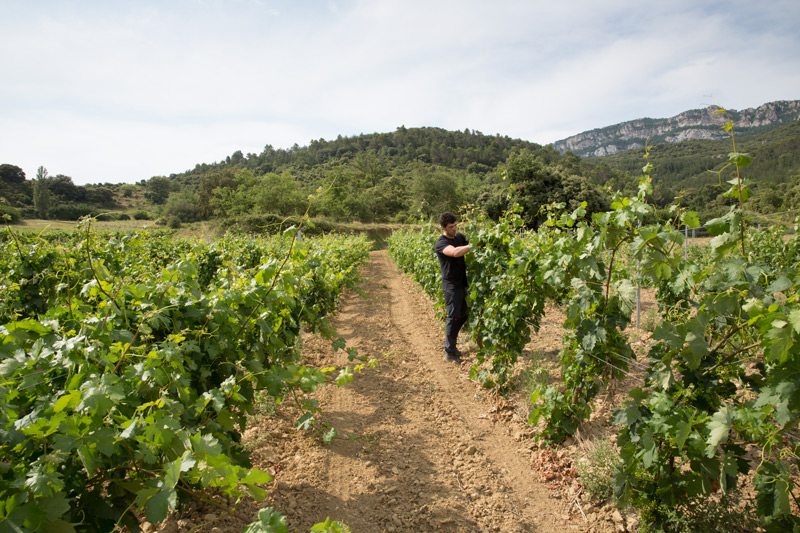 Provenance
OUR OWN VINES
Vital work in the vineyard requires substantial time and dedication by the Winery team. This is the starting point in obtaining quality grapes and wines. Bodegas Eguíluz owns vineyards in the Ábalos area, a short distance from the winery and spread across multiple sites. With nutrition-poor soils of limestone-clay composition and a climate strongly influenced by the Atlantic Ocean, these vineyards are situated above 600 meters in the foothills of the Cantabria mountain range. Our winery also manages and sources grapes from preferred vineyards located in neighboring towns of our region, including Samaniego, San Vicente and Labastida.