Harvesting
EGUÍLUZ THINKING:
MINIMAL INTERVENTION
Our direction is clear: intervene as little as possible in the winemaking processes to allow our grapes to express their full potential. This is also why we harvest early: to avoid overripe grapes that have lost their characteristic typicity and freshness.
"Speaking of our wines, no past time was better than today. At Bodegas Eguíluz we have made a total commitment to quality improvement, and place all our efforts into ensuring that every vintage is superior to the previous one."
Pressing
ANCESTRAL TECHNIQUES:
CONCRETE VATS AND TREADING BY FOOT
We process our wine in an artisanal manner, pressing whole grapes in exposed concrete basins by means of foot-treading, as has been done for many centuries here. This traditional approach allows us to make a better selection of wine lots, always pressing the grapes without excessive pressure for a softer fruit extraction.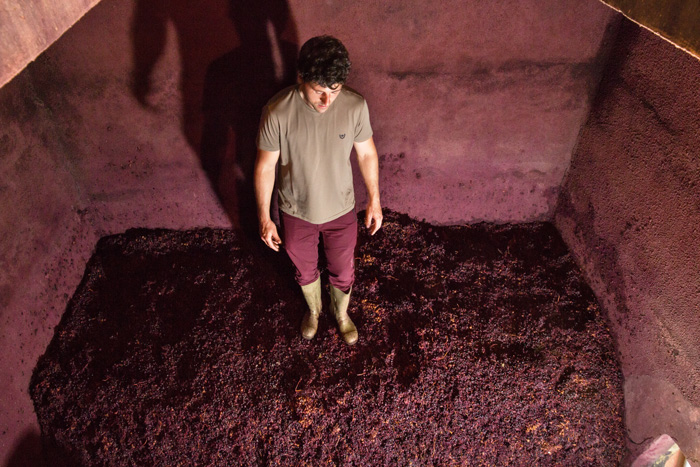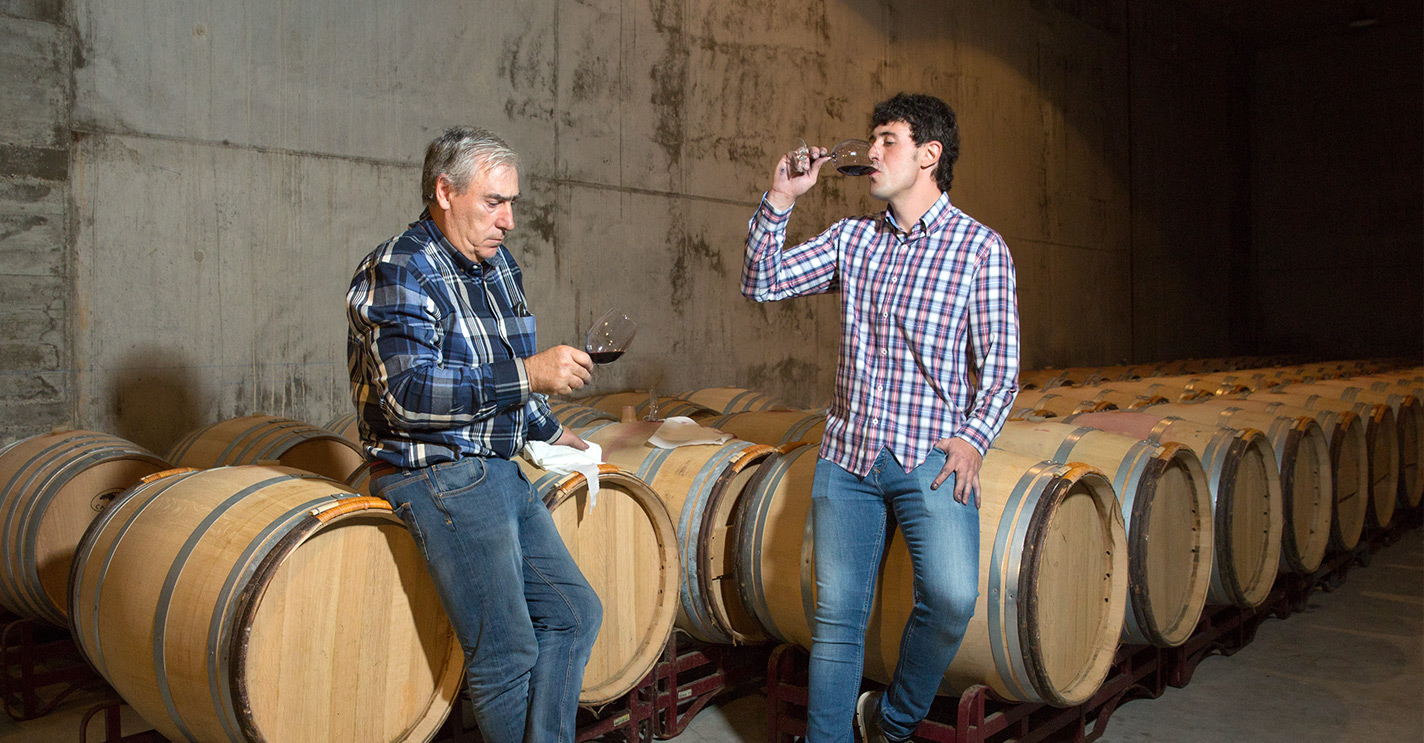 "What works well should not be changed: knowledge and traditional methods transmitted from generation to generation are the hallmarks of our winery."
"Although we work with the best cooperage firms, we believe the most important wood is that of the vines."
The Result
SINGULAR WINES
The character, the freshness and the aromatics of our wines make them ideal at a young age, while also allowing exceptional conditions for extended bottle-aging. We have a barrel-aging salon constructed to provide ideal conditions for maturing our wines, using American and French oak barriques from top cooperages.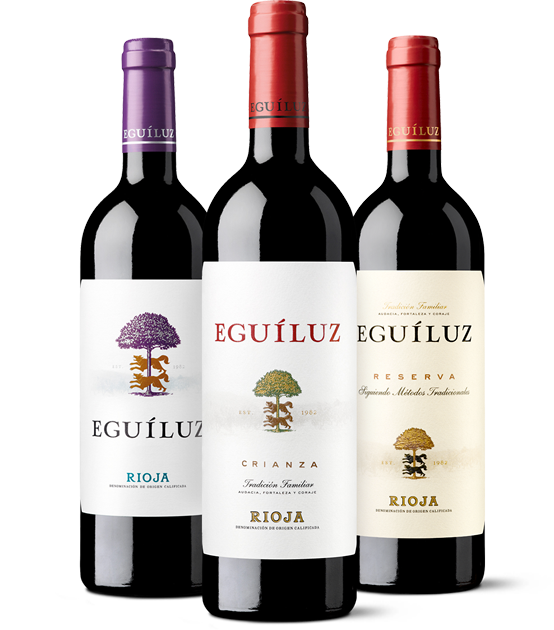 EGUÍLUZ
CRIANZA
DOCa Rioja
EGUÍLUZ
RESERVA
DOCa Rioja